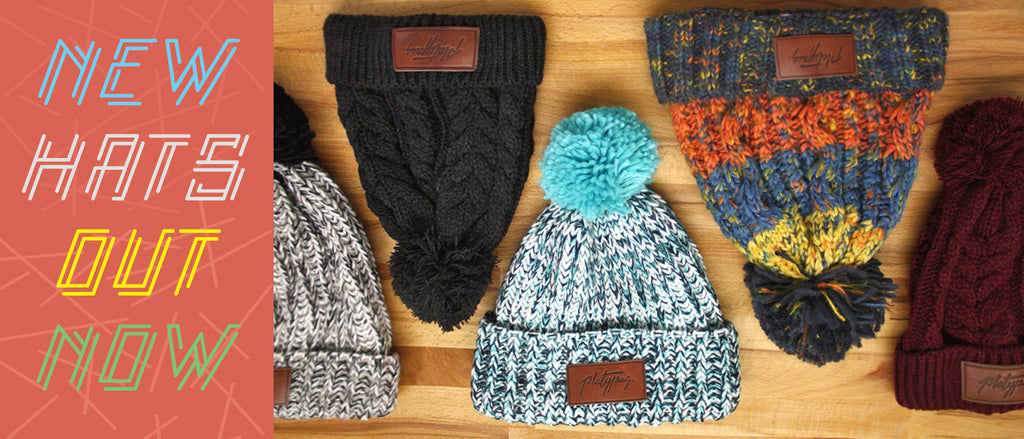 ANNOUNCEMENT
Hats are BACK IN STOCK, including 10 brand new lines!
After a bumper autumn we were caught out with a hat shortage but now we are pleased to say all hats are back in stock including some saucy new little numbers!
Charcoal Art Peak Snapback and Burgundy Snakeskin Snapback Hats. 
 Put a lid on it and keep cozy this winter with our new chunky knit bobble hats and beanies finished off with our authentic leather signature badge and new embroidered emblems. 
Snapbacks are back too with 4 new designs including unique marble and charcoal patterned peaks and crowns.
Charcoal Crown Snapback Hat
To celebrate the return of the cap use code CAP17 to get free delivery on your UK order or £2 off for the rest of the world.
Our Pick of the range - The Marble Patterned Snapback