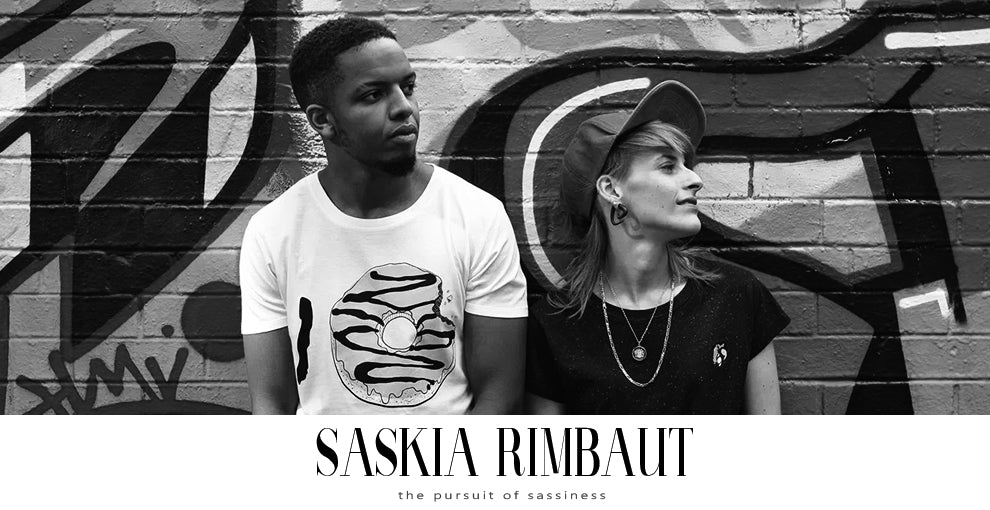 When I picked up the phone for my interview with Maxine from Platypus Clothing, what I didn't expect to finish the call with scrawled across the top of my notebook page were the words 'penis envy'. But after an animated explanation of the hardships of too many wardrobe choices as a female, and the benefits of androgynous clothing lines such as Platypus, I too now have penis envy… Guys. You have it easy. 
Maxine is one half of the duo that owns Platypus, her counterpart being Sarah. The brand, born when the two graduated from Nottingham Trent three years ago, is a nod to local creative culture and combining this with fashion, in an effort to break free from the mass-produced. Coming from a Graphic Design background, they combined their suited skills to become business partners.
What are you most looking forward to during NFW?

"I'm interested in the bringing together of all these creatives in Nottingham. There are so many talented individuals you kind of know of but just haven't properly met yet, and we've been trying to do this for too long, bring us all together. We're really interested in collaboration so communication and events like these really are key." 
This focus on producing garments that are works of art, from two creative people with interests in British art, music, film and street culture as well as fashion makes for some really great designs. Its when I ask about Maxine's favourite piece in the new collection that we hit the topic of the contrasts in simplicity between male and female wardrobes. Platypus is venturing into outerwear, with statement denim jackets set to feature in the show on Friday.
We discuss price point, and men's willingness to pay twice as much for a T-shirt as women, whereas outerwear stands as of more investment pieces for both sexes.
"I have a bit of penis envy actually. Men have it easy. They decide between casual and smart, throw some trousers and a top on and they're good to go. No worrying about dresses, skirts.. heels, all that stuff."
I finished by asking Maxine what the best lessons learned have been since starting a brand.
"It's such a learning curve overall, and what I particularly like is that you have complete control over which skill areas you're wanting to improve. You make connections and have to surround yourself with positive people in order to keep moving."
Read Saskia's full article here.
Check out some of our latest street fashion here.
Tags: Saskia Rimbaut, Maxine Abbott, Sarah Esau, Nottingham Fashion Week, Independent Streetwear brands, Notts Designer Showcase 2016, Nottingham Trent, British Urban wear, Hats & Caps, Creative Indie Businesses.